If you're selling your home, you want to get the best possible price for it. And in today's market, that often means making some strategic renovations before putting it on the market. With that in mind, here are five home renovations that will help you sell quickly (and for top dollar).
1. Spruce up the landscaping.
First impressions matter, and your home's curb appeal will be one of the first things potential buyers notice. If your landscaping is looking a bit neglected, take some time (and money) to spruce it up. This could mean hiring a professional landscaper to give your yard a makeover or simply taking some time yourself to do some much-needed pruning and planting. Either way, making your home's exterior more pleasing to the eye will go a long way towards helping you sell quickly.
2. Give the kitchen a facelift.
The kitchen is often considered the heart of the home, so it's no surprise that potential buyers place a lot of importance on this room. If your kitchen is outdated or in need of repair, make some key upgrades before placing your home on the market. This could include anything from repainting cabinets and replacing hardware to installing new countertops or appliances. No matter what you do, just make sure your kitchen looks clean, bright, and inviting—that way potential buyers can easily envision themselves cooking and entertaining in there.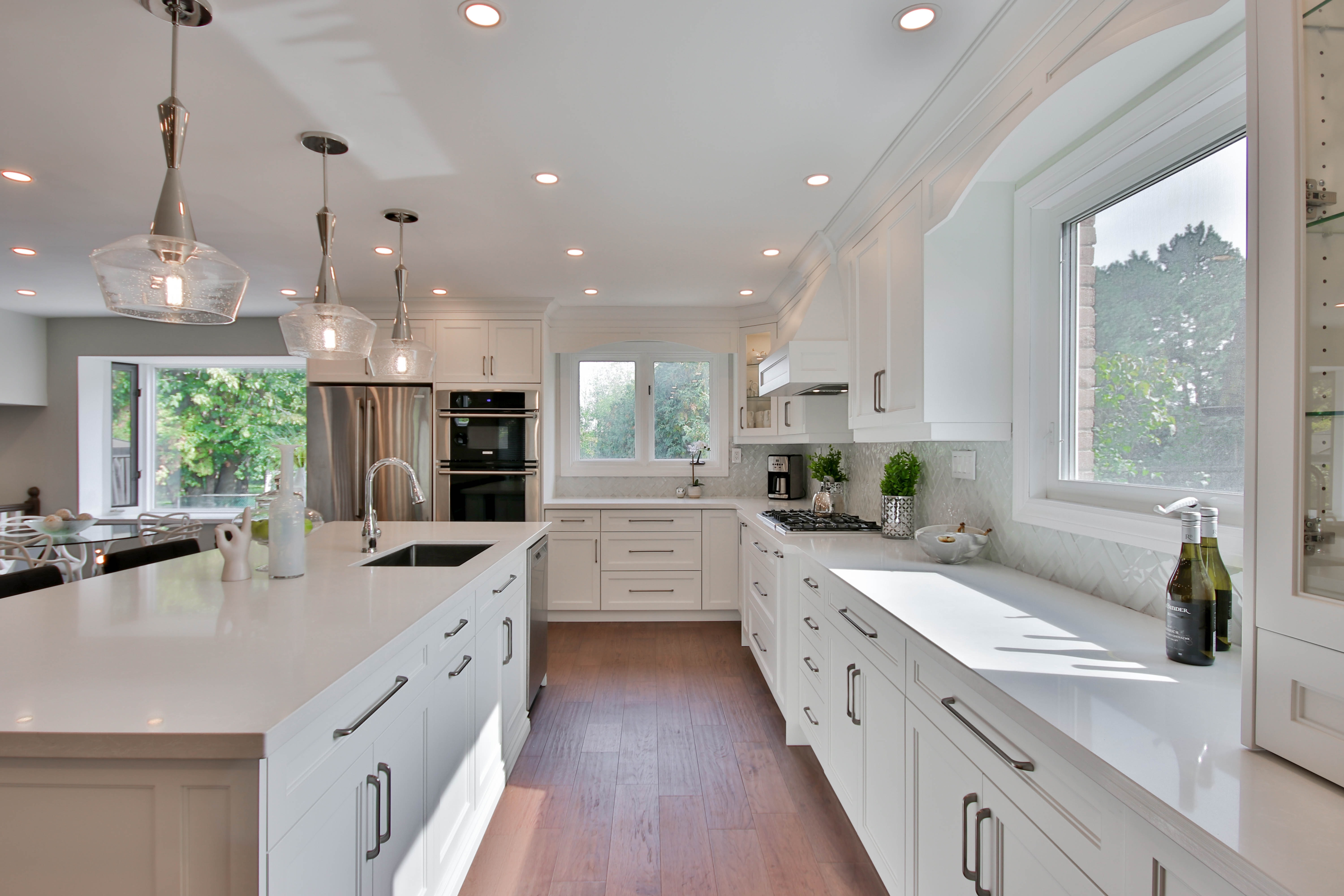 3. Make the bathrooms shine.
Bathrooms are another important selling point for homes, so it's worth taking some time (and money) to make them look their best. If you have an old bathroom with worn-out fixtures, consider gutting it and starting from scratch. Or, if you're working with a limited budget, simply focus on making cosmetic updates like painting walls, reglazing tubs, and replacing light fixtures and hardware. Either way, giving your bathrooms some TLC will definitely pay off when selling your home.
4. Get rid of any pet odors.
If you have pets—or have had pets in the past—it's important to make sure any lingering pet odors are removed from your home before showing it to potential buyers. Pet odors can be very off-putting to people who don't have pets (or who are allergic), so it's worth hiring a professional cleaner to deep-clean your carpets and upholstery if necessary. You should also make sure to keep any pet food and toys out of sight when potential buyers are scheduled to come through—the last thing you want is for them to be turned off by the smell of wet dog or kitty litter!
5. Paint everything a neutral color scheme
Last but not least, painting your walls—and all other surfaces—a neutral color scheme is always a good idea when selling your home quickly (and for top dollar). You might love those bright yellow walls in your living room , but chances are potential buyers won't share your taste. Stick with light neutrals like cream, white, or light gray, which will help make rooms look bigger and brighter. Not only will this appeal to more buyers, but it will also make it easier for them to imagine themselves living in your home
If you're planning on selling your home soon, then you'll want to consider making some strategic renovations first . With that in mind, here are five home renovations that will help you sell quickly (and for top dollar). From sprucing up the landscaping to painting all surfaces neutral colors, these simple updates can make a big difference in how quickly (and how much) your home sells. So if you're ready to put your house on the market, start with these five easy renovations!